Hindu pilgrimage Tours
Trip Highlights
duration
Duration: 10Nights/11Days
Activity
Activity: sightseeing
direction
Trek Start & End Point: From kathmandu to kathmandu
difficulty
Difficulty: Easy
About The Trip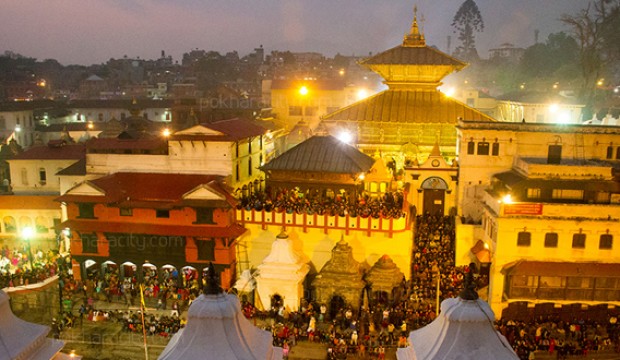 Hindu pilgrimage package tour is a perfect Tours package to be spent in Nepal. Hindu Pilgrimage Tour features the most popular and most fascinating destinations of Nepal and this is a perfect Tours package for Hindu people from all over the world. Kathmandu, Bhaktapur and Patan city are treasured with ancient cultural heritages and seven of them are listed in the World Cultural Heritages list by UNESCO. Most population of Nepal follows Hinduism and therefore every nook and corner of Nepal treasures Hindu cultural heritages and Pilgrimage places. Hindu Pilgrimage Tours in Nepal to promotion the cultural destination of Kathmandu city in the historical palaces, temples, stupas and chaitays. The most famous destination of the Hindu pilgrimage Tours prominent monument likes as: Kathmandu valley, Dolakha Bhimsen, Swargadwari, Swargadwari, and janakpur.
Itinerary Details
Cost Included/Excluded
Photo Gallery
Day1: Arrival at Kathmandu airport (1350)
Upon your arrival in the Kathmandu airport, you will be greeted by Natural Tours representative and transferred to hotel. After check in, you can either take a rest or hang around in the city depending on your interest and time constraint. In the evening, there will be a pre-trip discussion, introducing with your Tour guide. You will have an opportunity to ask any questions related to the tour program. Overnight in hotel
Day2: Full day sightseeing at Kathmandu valley
 After breakfast we start the full day guided sightseeing of Hindu pilgrimage sites, visit Kathmandu valley pilgrimage spots (Pashupatinath Temple, Budanilkantha Temple, and Dakshinkali). Lunch will be managed as per your requirement. Overnight stay at Kathmandu hotel Pashupatinath: is one of the most significant Hindu temples of Lord Shiva in the world, located on the banks of the Bagmati River in the eastern part of Kathmandu, the capital of Nepal.Budanilkantha: In the village of Budanilkantha lies a 5 meter tall sleeping Vishnu (Jalnarayana) in the middle of a small pond. Dakshinkali: located 22 kilometers outside Kathmandu is one of the main temples of Nepal dedicated to the goddess Kali.
Day3: Kathmandu to Dolakha Bhimsen via SANGA Shiva status.
You will be transfer from Katmandu to Dolakha enroute visit Sanga Kailash Nath Mahadev (world's tallest lord Shiva's Statue) Dolakha Bhimsen Darsan at Dolakha District located in the eastern part of the Nepal. It's about 4 hours driving distance to reach at the temple and homage to pray Lord God Bhimsen. According to their legend, The God Bhimsen can be seen in three difference faces on their different gods.Dolakha Bhimsen: The famous temple Bhimeshwor temple is located in Dolakha Bazar of Dolakha district. The main statue of this temple is god Bhim. Bhimsen or Bhimeshwor or Bhim of Dolakha is noted as one of the most popular throughout the country Nepal. He is the second prince of panch pandav and notably worshiped by the traders or merchandizers as their will god. In Dolakha under the roofless temple, the idol of Bhim Sen is like a triangular in shape and rough stone. People regards this idol as Bhim Sen but it has three reincarnation as Bhim Sen himself, Goddess Bhagawati, who wants always sacrifice of animals as demon/devil and last one: God Shiva who never sacrifice the blood.The legend relates that long, long years ago there were 12 porters coming from elsewhere stopped at this spot and they tried themselves to make three stone stove to cook rice. After for a few minutes the other part of rice had already cooked but the other one part still the same texture of rice. Not only that but when the porter shifted around the cooked rice became uncooked again when it came in contact with the triangular shape black-stone. One of the porters became so much angry and the stub the stone with "Paneu"(laddle) and then out of the cut stone came about the blood coated with milk. Later they made realized that the stone is God Bhim, and after then worshipers started. There are so many faith incidents about the Bhim sen of Dolakha. The miraculous things of Bhim sen statue of Dolakha is sweating fluid like drops of warm water. People belief that if there are any incident happened either in future or present in the while country or in Ex-Royal family, Bhim sen himself tries to protect his people from the sweat like or signs to work hard all over the country.From the point of view of shree Bhimeshwor Shivapuran, there was a kingdom of Bhima that was blessed by god Brahma at the side of mountain peak. The people, who lived in the Bhima's kingdom, they had to live with sorrowful life from the Bhima and they pray to god Shiva to save their life, then god Shiva was came there from Gaurishanker and killed the king Bhima. According to these history after the Bhima's death statue of god at that spot was named by Bhimeshwor.
Day 04: Dolakha Bhimsen via Bhaktapur -Katmandu
Early in the morning Bhimesen Baba Darsan and drive back to Katmandu via Bhaktapur Durbar Square. After visiting at the Bhakatpur city then drive back to Katmandu Overnight at hotel.
Day 05: Kathmandu- Dang (Ghorahi)
While you will be having breakfast, than transfer from Kathmandu to Ghorahi which is very memorable journey that will gives you the inspiration to your aim to homage to pay the lord of way of Heaven. Which will takes about 7 to 8 hours driving distance to reach in Ghorahi. Overnight stay at Ghorahi
Day 06: Ghorahi- Masina Gaun- Swargadwari 
After having your breakfast, you will be walked up to the Swargadwari temple which will be very encouraging you to go up to the hills. While on the way to Swargadwari there is place called "Masina Gaun "surrounding over the Masina Gaun and have a lunch over the side. And after your lunch you will be walked up to the Swargadwari which will be very interesting trip with the views of the Dang valley and their different kinds of diversity of the land, cultural, and their life style as well. It takes about full day to goes up to the Swargadwari. Evening "Satang Program" with their own It gives us to motivate our life cycle as well. Overnight stay at "Ashram"
 Day 7: Swargadwari- Ghorahi
Swargadwari: it is a hilltop temple complex and pilgrimage site in Pyuthan district Nepal commemorating the special role of cows in Hinduism . It is said to have been founded by one Guru Maharaj who spent most of his life in the vicinity herding and milking thousands of cows. According to traditional stories, some of his devotees followed him to see where he took the cows, but they never could find him.
Before he left physical body the Guru gave some of his powers to a few disciples. On the day he departed his physical body by his own wish, a number of people gathered around him at the place where he habitually meditated. The Guru left his body after bidding goodbye to his disciples and other followers. His favorite cow also died at the same instant, and then the rest of the cows miraculously disappeared within a few days. There are also accounts of cows emptying their milk by themselves every day at the same time, at the place where the Guru died.
Swargadwari is counted among Nepal's top pilgrimage sites and is listed in a national inventory of cultural and historic heritage sites.
 Day 08: Ghorahi- janakpur
Janaki mandir: it is a Hindu Temple of the Ram and Janaki  at the heart of Janakapur, Nepal. It is dedicated to goddess sita.
It is an example of "Hindu- Rajput" architecture. This is considered as the most important model of the Rajput architecture. In local parlance, the temple is also called Nau Lakha Mandir or Temple of Nine Lakh Rupees.In 1657, a golden statue of the Goddess sita was found at the very spot, and Sita is said to have lived there. The legend had it that it was built on the holy site where Sannyasi shurkishordas had found the images of Goddess Sita. In fact, Shurkishordas was the founder of modern Janakpur and the great saint and poet who preached about the Sita Upasana (also called Sita Upanished ) philosophy. Legend has claimed it that King janak performed the worship of Shiva-Dhanus on this site. Morning Breakfast, and transfer from Ghorahi to your desire like janakpur for your kind pilgrimage tour as well. Overnight stay as the janakpur
Day 09: janakpur sightseeing
After breakfast we will visit Janaki temple, Bibha mandp and Dhumushdham and jalashwor madhave, over night at janakpur hotel.
Day10: Drive back to Kathmandu
After breakfast, checkout from hotel and Drive back to Kathmandu from the janakpur . In the ways we see the natural resourses and the flat area rivers and forest and cultural monuments. Overnight at hotel,
Day11:  Final Departure
After breakfast, checkout from hotel and transfer to Airport flies to onward destination.
Cost Included
All airport/hotel transfers
Hotel accommodation in Kathmandu with breakfast
Lodge houses in Dholakha with breakfast
Lodge houses in Dang (Ghorahi) with breakfast
Lodge houses in Swargadwari with Lunch, Breakfast, and Dinner
Lodge houses in Janakpur with Lunch, Breakfast and Dinner
A full day sightseeing tour in Kathmandu valley, Dholakha, swargadwari, and Janakpur with a tour guide
All land transportation in a private vehicle
A comprehensive medical kit
All government and local taxes
Cost Excluded
Nepal entry Visa fee
International airfare to and from Kathmandu
All monuments entrance permits
Extra night accommodation in Kathmandu, Dholakha, Dang, and Swargadwari
Travel and Medical insurance
Personal expenses (phone calls, laundry, bar bills, battery recharge, extra porters, bottle or boiled water, shower etc)
Tips for guides and porters