Kathmandu and Dharan
Trip Highlights
duration
Duration: 6Nights/7days
Activity
Activity: sightseeing
direction
Trek Start & End Point: From kathmandu to kathmandu
difficulty
Difficulty: Easy
About The Trip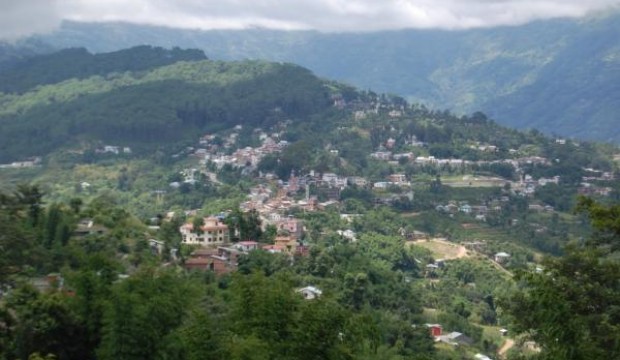 Dharan is a situated right at the foot of hills, but the transformation when coming from Terai is dramatic. Dharan is the famous for the Buda Subba temple. The bamboo trees found in the budhasubba temple area don't have the top end portions. Young girls and boys believe that if they tie a colorful string (mala) in the bamboo trees and write their name in pair, they will live together forever. It is a hill town with hill people. Dharan is also the gateway to such towns in eastern hills as Dhankuta which are being developed as regional center for the whole area. Rais and Limbus from eastern Nepal used to constitute the major portion of Gurkha soldiers. Dharan is now a bustling bazaar town that has grown rapidly. Temples of Dhantakali, Buda Subba and Singha Bahini in Dharan are unique and famous.
Itinerary Details
Cost Included/Excluded
Photo Gallery
Day 01: Day 1: Arrival in Kathmandu (1300 m)
On arrival at Kathmandu airport, you will be greeted by Natural Tours representative and promptly transferred to your designated hotel. After checking in at the hotel, you can either take a break or hang around in the city premises depending on your interest and time constraint. In the evening, there will be a pre-trip discussion, and a concise introduction with your tour guide. Here you have all opportunities to ask questions related to the tour program. Overnight stay arrangements at a designated hotel.
Day 2: Flight from Kathmandu to Biratnagar & drive to Dharan (Sightseeing in Dharan)
After breakfast our representative will take you to Tribhuwan International Airport to catch the first flight to Biratnagar. We will drive you from Biratnagar airport to Dharan (about one hour drive). After lunch at Dharan, we will see the famous Dantakali temple the Budha Subba temple where the bamboo plants do not have the top part and also no crows are seen around the area. In the evening time, we visit Raja Rani Lake and YalambarPark and later loiter around BhanuChowk for some shopping. Overnight stay at hotel in Dharan, Dantakali temple: The holy temple of Dantakali is famous among the Hindus as the place where lie the sacred teeth of the goddess Satidevi, the consort of the great god Mahadev. There is the popular belief that the temple still enshrines the sacred teeth.Budha Subba: is also the tomb of the lastLimbu King of Morang BuddhiKarnarayaKhebang. The bamboo trees found in the budhasubba temple area don't have the top end portions. Young girls and boys believe that if they tie a colorful string (mala) in the bamboo trees and write their name in pair, they will live together forever.Raja Rani Lake: The place is calm and beautiful and very suitable for picnic. Also, boating on the lake is available. The strong winds blowing here make this place pretty cold, so, you might need a jacket and a cap.
Day 3: Drive toBhedetar, en route visit Dhankuta
After breakfast we drive uphill of about 17 km and stop for a while at Bhedetar aka SailungDanda, which is acool and rejuvenating hill station.  A few minutes' drive from Bhedetar, Namche is recognized by CNN as one of the top ten places to see. A 20 minute walk uphill takes you to this picturesque village that offers a perfect break from the hustle and bustle of the town. After lunch in Bhedetar, we drive further towards Dhankuta, transfer to hotel and overnight stay at hotel at bhedetar .
Bhedetar: There is a built-in tower often known as 'Charles Tower' which allows people to view the lush green landscapes, 'Sapta Koshi', the valley beneath and some mysteriously beautiful Hills. The place remains cool throughout the year.
Day 4: Exploring Dhankuta and nearby places
After early breakfast, we drive you to Hilewhich is about 13 km north from Dhankuta. After this we drive you to Pakhribas which is yet another 5 km from Hile. Here we see the two temples, churches and a Buddhist monastery. NaangiDanda is also one of the best tourist spots in Pakhribas for excursion. Lunch at Pakhribas We drive back to Dhankuta after the tour where we stay at the hotel overnight at dhankuta,
Hile: is a popular tourist destination to enjoy astounding scenery of surrounding Himalayas. Hile is a very attractive hilltop village in eastern Nepal and is also considered as a starting point for trekking trips to Kanchenjunga and Makalu regions.
Day5:  Drive from Dhankuta to Biratnagar (flight to Kathmandu)
Today after breakfast we drive you to Biratnagar airport from where you will be flown to Kathmandu from where you will be transferred to your hotel. Lunch will be provided as per time and convenience. Overnight stay at hotel in Kathmandu
Day 6:  Kathmandu sightseeing.
After breakfast we start the full day guided sightseeing of Hindu pilgrimage sites, visit Kathmandu pilgrimage spots (Pashupatinath Temple, Budanilkantha Temple, Dakshinkali&Swayambhunath). Lunch will be managed as per your requirement. After lunch we will visit the Narayanhiti Palace Museum. Overnight stay at Kathmandu hotel
Pashupatinath: is one of the most significant Hindu temples of Lord Shiva in the world, located on the banks of the Bagmati River in the eastern part of Kathmandu, the capital of Nepal.
Budanilkantha: In the village of Budanilkantha lies a 5 meter tall sleeping Vishnu (Jalasayana) in the middle of a small pond.
Narayanhiti Palace Museum: The royal palace was turned into a public museum immediately after the country was declared a republic. One can see the palace and understand the lifestyle of the former kings of Nepal. The crown jewels are considered to be among the most valuable objects in Nepal.
Day 7:  Final Departure
Today our airport representative will make a departure transfer to the Kathmandu airport to board international flight for your onward destination
Cost Included
Cost Excluded